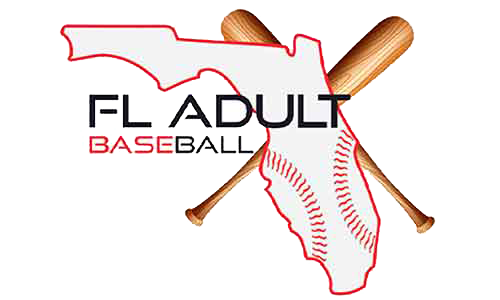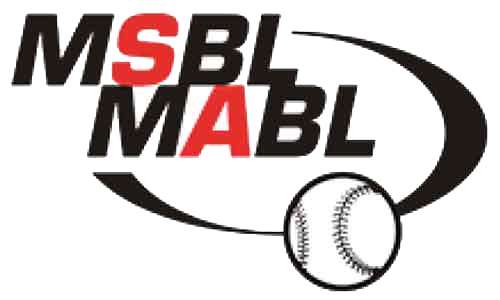 FL Adult Baseball (FAB) League Rules
1.UNIFORMS & EQUIPMENT
1.a UNIFORMS will be provided by the league.
1.a.1 Team/Player Uniforms: All players must wear a uniform while participating in league games. Uniforms will be provided by the league. Players not in uniform may not be permitted to play.
1.a.2 Uniforms: At a minimum, a player's uniform must consist of a hat, numbered jersey, baseball pants, and cleats (not provided by the league). Players are not permitted to wear open toed shoes or sandals, shorts, or sleeveless shirts under any circumstance.
1.a.3 FREE AGENT PLAYERS: A player serving as a free agent player shall abide by the uniform policy above.
1.b EQUIPMENT
1.b.1 Helmets: All batters, anyone on-deck, and runners must wear helmets. Full double-ear flap helmets are strongly encouraged, but not required.
1.b.2 Baseballs: Official game balls will be provided by the FAB and issued to managers prior to the start of each game.
● Game Balls: six (6) Game balls will be provided per game; At the end of the game three (3) game balls will go to each team.
● Starting Pitchers: A team's designated starting pitcher may take one of his team's game balls to the mound from the bullpen, but must allow umpire to verify model and condition of ball prior to putting it in play.
● Unauthorized Baseballs: Any team found using unauthorized baseballs may be subject to disciplinary action if it is determined that the ball was used intentionally to gain advantage over their opponent and/or altered the outcome of the game.
1.b.3 Bats: Players must use authorized bats at all times in accordance with the Division policies below.
● Only wood baseball bats are permitted for game use and must be no more than minus 3 weight to-length ratio. Authorized wood bats are ash, maple, oak, birch, bamboo, and composite wood bats.
● Illegal Bats: If a player is found to be using or have used an illegal bat, they will be issued a warning by the home plate umpire and instructed to remove the bat from the field of play. Appropriate action will then be taken by the umpire crew to correctly reset playing conditions. Should a second offense be then made, the involved player may be ejected from the game in accordance with the league's EJECTION POLICY.
1.b.4 Metal Cleats: Players are permitted to wear metal cleats unless otherwise noted by the league and/or facility hosting a league event. No metal cleats should be worn inside batting cages at any facility.
1.b.5 Personal Protective Equipment: It is the individual responsibility of all players, managers, and league members to wear the appropriate and/or necessary protective equipment when participating in league events in order to safeguard themselves from injury.
2. GAME LENGTH, RUN RULE & CANCELLATIONS
2.a GAME LENGTH
2.a.1 Start Times: Each game is to start promptly at 7:10 pm. It is the overall responsibility of the umpires, managers, and players to ensure that games start on-time as scheduled.
2.a.2 Innings: All games will be scheduled for nine (9) innings with a time limit of 10:15
2.a.3 Extra Innings: If a game is tied after nine (9) innings, each extra inning, beginning with the tenth (10th) inning, will begin with the last batter from the previous inning at second base.
2.a.4 Changes to Game Length: the FAB reserves the right to modify the length of a game as needed to facilitate the scheduling of league play or to ensure the safety of players in cases of inclement weather.
2.a.5 Official Games: At the completion of five innings, a game is considered an official game whether suspended due to weather, darkness, or time limit.
2.a.6 Unofficial Games: Any game that is stopped or suspended before five innings have been completed will be considered a suspended game and will be resumed from the exact point at which it was suspended.
2.a.7 Incomplete Games: If a suspended game cannot be made up for any reason, the final score will be recorded as the score at the end of the last complete inning.
2.a.8 Weather Delays: In the case of inclement weather, a game may be delayed by up to thirty (30) minutes to allow for field conditions to improve before resuming play. If play cannot safely resume within this time period, then it will be suspended or post-postponed as deemed appropriate by the home plate umpire and/or league officials.
2.e CANCELLATIONS
2.e.1: Cancellation Policy: All games will be played as scheduled unless affected by inclement weather, poor field conditions, or facility closure.
2.e.2 Weather Call: In matters of inclement weather and/or poor field conditions, a Weather Call will be made a minimum of two (2) hours prior to the designated start time. If no weather
call is made and/or cancellation announced, teams will report to the field as scheduled whereas the umpires will determine whether or not field conditions are safe for play.
2.e.3 Rescheduled Games: Every attempt will be made to reschedule all cancelled games.
2.e.4 Forfeits: If a team is unable to play and/or field a full team (minimum of eight players) for a scheduled game for any reason, they will be subject to the FAB's FORFEIT POLICY.
3. ROSTERS & PLAYER ELIGIBILITY
3.a ROSTERS
3.a.1 Team Rosters: All teams must carry a minimum of twelve (12) registered players and may not exceed more than thirteen (13) players on their roster.
3.a.2 Creating Rosters: Players will automatically be added to a team's respective roster upon completion of the registration process, and initial tryout. All players must sign the league's liability waiver, and pay their registration fees in full.
3.a.3. Adding/Removing Players: All requests to add/remove players from a team's roster must be approved by the Division Commissioner.
3.a.4 Updating Rosters: It is the manager's responsibility to ensure that their team roster is up to date, accurate, and available for view on the team home page.
3.a.5 Roster Verification: A manager has the right to question the eligibility of a player and/or request verification of name and age prior to or during any league game. It is the responsibility of every player to be able to provide a valid form of government issued Identification (driver's license, passport, military ID) should they be requested to do so.
3.a.6 Roster Disputes: The Division Commissioner is the approving authority for all team rosters and has the authority to rule on all matters of player eligibility. Disputes of player eligibility may also be brought before the Board of Directors for final ruling.
3.a.7 Non-Rostered Players: A team is permitted to use non-rostered players in accordance with the Free Agent PLAYER POLICY for regular season games only. Non-rostered players appearing in a postseason game will be immediately removed from the game and the team may be subject to additional penalty in accordance with the league's FORFEIT POLICY.
3.a.8 Roster Commitments: Once added to a team's roster, a player shall be bound to that team for the remainder of the year and will not be permitted to switch teams during the season without approval from the team's manager, Division Commissioner.
3.b PLAYER ELIGIBILITY
3.b.1 Underage/Ineligible Players: Teams found to be using underage and/or ineligible players, with the exception of those players pre-designated as Free Agent PLAYERS, are subject to
adverse action in accordance with the league's FORFEIT POLICY, the extent of which includes all games in which said underage/ineligible players were used.
3.c PITCHER ELIGIBILITY
3.c.1 Pitcher Eligibility: Pitchers are allowed to pitch a maximum of five (5) innings per game.
3.c.2 Pitcher Minimum: There is a required minimum of three (3) pitchers per game.
3.c.3 Pitcher Change: If the score reaches a difference of eight (8) runs, the current pitcher must be removed and replaced.
4. Free Agent PLAYERS
4.a Free Agent PLAYERS
4.a.1 Free Agent Players: All players, new and old, that do not have a team assignment or request to play for a given team will be considered a Free Agent and placed in the Free Agent Pool.
4.a.2 Free Agent Player Eligibility: Only those players who are currently registered to play in the FAB may be used as Free Agent Players.
4.b.3 Maximum Number of Free Agent Players: A team is authorized to utilize as many Free Agent Players as needed to field a team of no more than 12 players, to include their own rostered players.
4.b.4 Free Agent Player Penalty: There is no penalty for using Free Agent Players, so long as a team
5. COURTESY RUNNERS
5.a COURTESY RUNNERS
5.a.1 Courtesy Runners: The Courtesy Runner shall be the last player to have made an out, either as a batter or runner. The exception to this rule is when said player is a non-runner, pitcher, or catcher. If a Courtesy Runner is needed at the start of the game, before an out has been made by a player capable of filling the role, then the last batter listed in the batting order will serve as the Courtesy Runner. Once an identified player uses a courtesy runner they may not advance past first base. Players needing a courtesy runner may not advance past first base.
6.a.2 Pitchers & Catchers: Should a pitcher or catcher reach base, they have the option to request a courtesy runner with less than two outs, but must be run for with two outs in order to speed up the pace of play.
6.a.3 Injured Players: If a player sustains an injury during a game that permits them from running, a team may request a courtesy runner be used. If granted, the player removed for injury will not be allowed to reenter the game in any capacity.
6. PLAYER CONDUCT & TEAM RESPONSIBILITIES
6.a PLAYER CONDUCT
6.a.1 Alcohol: The consumption of alcohol by players during a game is strictly prohibited and alcoholic beverages are not allowed in dugouts or on school property. Players and managers found to be in violation of these rules are subject to disciplinary action. These are county fields which strictly prohibit alcohol on their premises.
6.a.2 Tobacco: The use of tobacco products on school property is strictly prohibited. Players and managers found to be in violation of these rules are subject to disciplinary action.
6.a.3 Collisions: Base runners shall make EVERY attempt to avoid collision with a defensive player. Any player, who makes an intentional and/or malicious attempt to contact an opposing player is subject to disciplinary action.
6.a.4 Unsportsmanlike Conduct: All acts of unsportsmanlike conduct are subject to disciplinary action.
6.a.5 Fighting: Any player who initiates, provokes, or excites a physical altercation with another player, manager, umpire, or spectator is subject to disciplinary action.
6.a.6 Player Playoff Eligibility: A player must play at least 50% (half) of the season to be eligible for the playoffs unless due to injury or change in work/life schedule. League must be notified of injury or change in work/life schedule to be eligible for playoffs.
6.b TEAM RESPONSIBILITIES
6.b.1 Field Clean-up: All teams are responsible for trash pickup and removal from the field and dugout at the end of each game. Failure to comply with these guidelines will result in disciplinary action.
7. UMPIRES
7.a UMPIRES
7.a.1 Umpires Crews: All league games require at least one league approved umpire to be considered an official game. However, the league standard is to utilize a two-man umpire crew for all games.
7.a.2 Certification/Training: All FAB umpires are required to have completed all necessary training to become a baseball umpire and maintain a current certification as a baseball umpire. All umpires must be able to provide proof of training and/or certification to league officials upon request.
7.a.3 EJECTIONS: An umpire has the authority to remove any player, coach, manager, fan, or employee for violations of these rules to include objecting to decisions, actions of unsportsmanlike conduct or foul language, and/or unsafe play. It is the responsibility of the home plate umpire to notify the league of any player ejections.
7.a.5 Uniforms & Equipment: Umpires are required to be in uniform and wear the required protective equipment at all times and it is not the responsibility of the FAB to provide such items.
7.a.6 Payments: Payments are processed through the contracted umpire association as set forth in the terms of service agreement between both parties. It is the responsibility of the umpire association to render individual payment to the umpires.
8. EJECTIONS, SUSPENSIONS, & FORFEITS
8.a EJECTION POLICY
8.a.1 Ejections: Any player or manager ejected from a game must leave the park immediately and is to serve a minimum of a one (1) game suspension before being permitted to participate in league events.
8.a.2 Reporting Ejections: The crew chief is responsible for reporting any player ejections to the Division Commissioner.
8.b SUSPENSIONS
8.b.1 Suspensions: Membership privileges may be revoked for violations of these rules and/or actions detrimental to the league. Members are not permitted to participate and/or attend league events during the term of their suspension.
8.b.2 Notification of Suspension: A written Notice of Suspension will be issued to the player and manager outlining the terms of the suspension.
8.b.3 Appealing a Suspension: A suspended member has the right to appeal their suspension and may do so by submitting a written Request for Appeal.
8.b.4 Compliance with Suspension: Any manager or player who does not comply with or enforce the terms set forth by the Notice of Suspension is subject to additional disciplinary action.
8.c DISCIPLINARY COMMITTEE
8.c.1 Disciplinary Review: The FAB reserves the right to review all matters of misconduct and amend any disciplinary action taken against its players, managers, and members. All amendments to said actions will be made public to the league and its members.
8.d FORFEIT POLICY
8.d.1 FORFEITS: If a team is unable to field the minimum number of players and/or does not show up for a scheduled game, the game will be recorded as a forfeit.
9.d.2 Notification of Forfeit: Teams are required to notify the Division Commissioner of a pending forfeit at least 24 hours prior to the scheduled start time to avoid financial penalty.
9.d.3 Forfeit Penalty: Teams failing to provide advanced notice of a forfeit are subject to a fine of $150 made payable to the league to cover the cost of umpires.
9.d.4 Multiple Forfeits: If a team forfeits three (3) games in a single season, they will be removed from the schedule and may be dropped from the league without refund of league fees pending review by the Board of Directors.
9.d.5 Dropped Teams: If a team is dropped from the league all games, they participated in will be dropped from the division standings.
9.d.6 Scoring a Forfeit: All forfeits will be recorded with a final score of 10-0.
9e Game participation rules
9e.1 Any team with 7 players or less at game start time is a forfeit. A team with less than 9 players at game time may borrow players to at least play a game. Games may be started upon mutual agreement to lend players to play the game and are official. Any spot in the lineup less than 9 will be an automatic out. It is the managers and teams responsibility to properly field a full team to play a game. Use of the Free Agent list to supplement your team.
9e.2 If a player is ejected,injured or the team batting order is lower than the league minimum of 9 players an automatic out will be recorded
10. SCORES, TIEBREAKERS, MISCELLANEOUS
10.a SCORES
10.a.1 Reporting Scores: It is the responsibility of the winning manager to report the final score to the Division Commissioner or League Secretary within 4 hours of completion.
10.b MISCELLANEOUS
10.b.1 Liability: The FAB and its staff is not responsible for injuries or damage to property that may be incurred as a result of participation in the FAB.